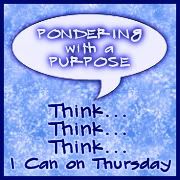 This week the intrepid
Brenda
is asking us to ponder.....
Light!
What is "light?"
Wellllllll it's....
radiant energy that makes things visible
an illuminating agent such as a lamp
pale, whitish, or not deep in color
setting to burning as in a candle, a match or a fire
switching on or giving illumination to
not heavy
a "lite" product as in less of something...calories, sugar, fat, etc.
coming to rest on a spot
That's quite a bit for one little word.
Here are some favorite lights: